BinaryLock - secure websites for ExSite Webware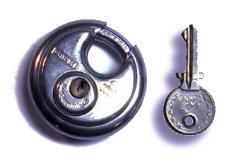 BinaryLock.com is a multipurpose secure webserver for users of
ExSite Webware
.
If you are running a light-weight web site, but require secure services such as:
encrypted communications
secure web forms and data collection
secure logins to prevent password sniffing
encryption of documents or other content while in transmission over the Internet
exchange of sensitive or personal information
financial transactions

Then you can use BinaryLock to securely handle your data while it is exposed to the Internet.
How does it work?
You will work with two web site URLs, one for your regular website (eg.
http://yourdomain.com
), and one for your secure website (eg.
https://secure.BinaryLock.com/yourdomain
). Anything that is placed under the secure website will enjoy the full protection of BinaryLock.com's 256-bit data encryption, preventing eavesdropping, data and password theft, message tampering, and forgery.
You manage your secure website using the same set of user-friendly tools you use to manage your regular site. To join the two, simply place a link in your regular site to your secure web site URL.
To set up a secure area for your ExSite Webware web site, contact .